Static Hydraulic Private Ltd (SHPL)
High Quality Hydraulic Solutions
Finding A Permanent Hydraulic Solution Is Our Ultimate Goal!
Since 1993, Our Team Has Succeeded In Understanding The Needs Of The Industry And Creating Reliable Hydraulic Products To Serve Them All.
Static Hydraulic Private Ltd. (SHPL), a fully owned subsidiary of Uniseven Engineering & Infrastructure Private Limited, houses a team of experienced engineers in the field of design, application engineering, manufacturing, commissioning, maintenance, modification & other allied jobs pertaining to Oil Hydraulic System.
SHPL ventured into manufacturing Hydraulic Cylinder and Hydraulic Power Pack in 1993 and gradually progressed into manufacturing Hydraulic Press, Hydraulic Truck Unloader, Hydraulic Grab systems, Manifold Block and other hydraulically operated SPM machines. . At present, SHPL has three manufacturing facilities in Kolkata catering to the customers all over India and abroad.
By being motivated by the "Make in India" mission, SHPL has successfully indigenized and developed a substitute for the Indian Navy, which was previously imported. It is a proud supplier of Hydraulic systems to the Indian Army for their heavy artillery applications and also successfully delivered 16 sets of Rail Less Helo Traverse System (RLHTS) to Garden Reach Shipbuilders & Engineers (GRSE).
SHPL's equipment are working satisfactorily in countries like France, Tunisia, Uganda, Nigeria, Russia-Baku, Kenya, Qatar, Uae, Bahrain, Bhutan, Sri Lanka, Bangladesh, and Nepal.
SHPL is an ISO: 9001:2015 Company certified by Alberk Qa International Technical Control & Certification Ltd. SHPL is also a registered vendor for MECON, GRSE, COFMOW, Eastern Railway, South Eastern Railway, and Northern Railway, Army Base Workshops for manufacturing and supplying of Hydraulic Equipment.
Numbers Speak For Themselves
Quality Comes First! we make sure that every minute detail is looked into while manufacturing even the smallest hydraulic product. Our focus is 100% on client needs and satisfaction.​
SHPL designs, manufactures, supplies & serves for industries like Iron and Steel, Railways, Galvanizing Plants, Rolling Mills, Fibre Glass Moulding plants, Paper Mills, Aluminium Melting Furnace, Induction Furnace, ARC Furnace, etc.
• Computerised design
• Availability of Inventory at store.
• Testing Facility for High / Low pressure and flow Simulation Generation of any voltage & operational sequence.
• Fully documented inspection & testing procedure.
• Rapid installation, commissioning, and servicing amenities with highly active staff.
• Dynamic marketing department for coordination and feedbacks.
SHPL is the manufacturer you can trust on for a perfect hydraulic solution to all your needs.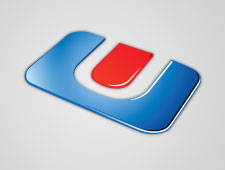 Unimark International Pvt. Ltd.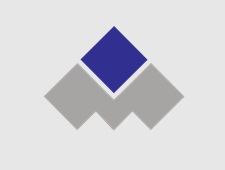 Minicraft Enterprises Pvt Ltd
Need Help with Easier Industrial Hydraulic Solutions?