Static Hydraulic manufactures Scissor Lift, Hydraulic Jack, Compactor, Shock Absorbing Testing Machine, Automated Car Parking System, Ceramic Extrusion Machine, Tripler, Portable Filtering Unit, Hydraulic Training Kit, High Pressure & Low-Pressure Hydraulic Test Bench.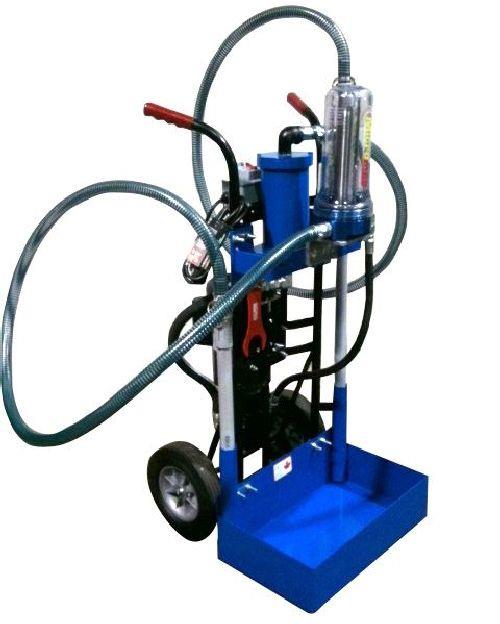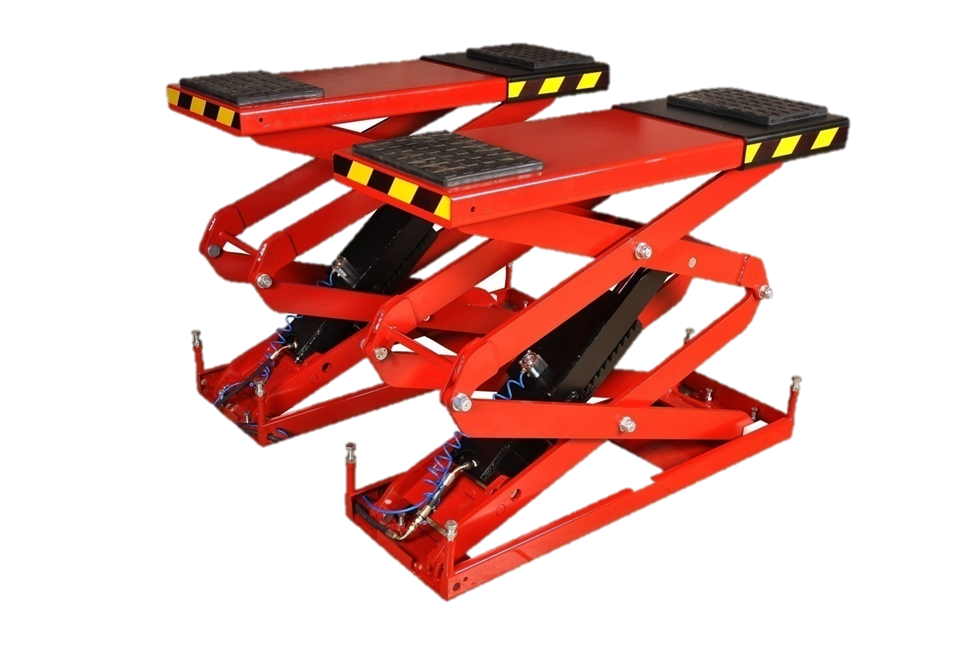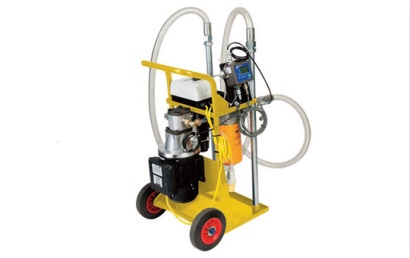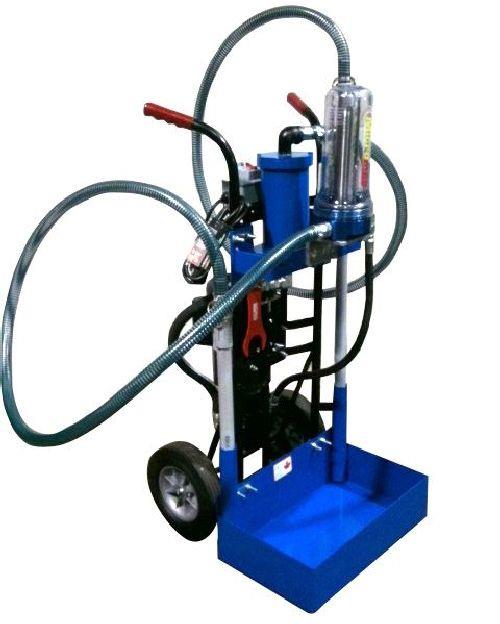 SHPL is one of the prestigious manufacturers and suppliers of portable filtering units. Our team of engineers follow the latest happening trends in this field and endeavours to offer high performing portable filtering units with contemporary designs. SHPL manufacture portable filtering units in standard size.
SHPL centralizes the business by incorporating worldwide engineering, manufacturing, technical sales support and customer service. The objective of the company is to deliver the clients flawless manufacturing of industrial filtration solutions.
Scissor lift is a genre of a platform that customarily moves vertically. The mechanism tooled in this is the usage of linked, folding supports in a criss-cross "X" pattern. Our expertise team well is informed of the latest changes happening in this field and makes every efforts to tender high performing scissor lift. Our scissor lifts are manufactured with a customised specification.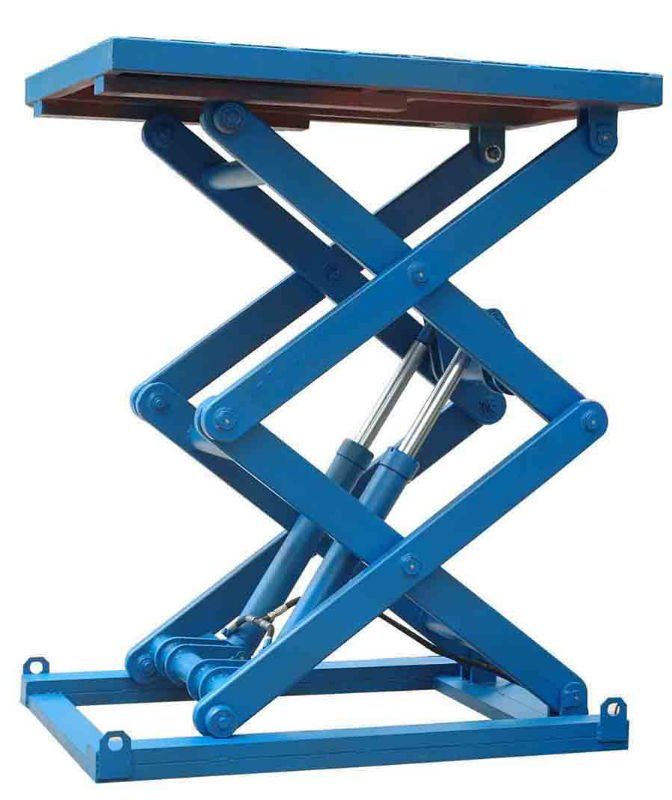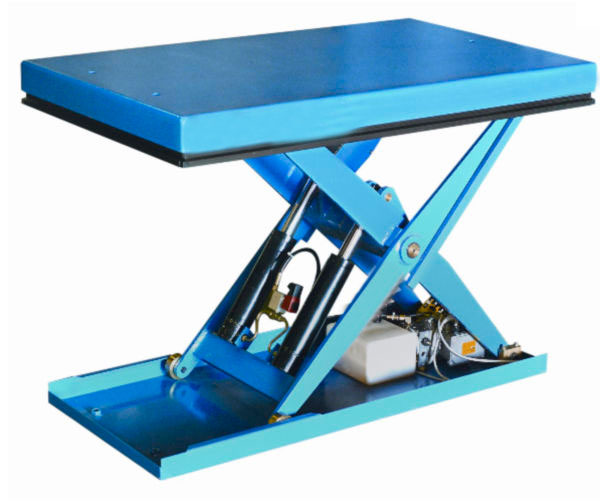 A hydraulic jack uses a fluid, which is incompressible and is pressurized into a cylinder by a pump plunger. Oil is used since it is self-lubricating and stable. When the plunger pulls back, it draws oil out of the reservoir through a suction check valve into the pump chamber. When the plunger moves forward, it pushes the oil through a discharge check valve into the cylinder. The suction valve ball is within the chamber and opens with each draw of the plunger. The discharge valve ball is outside the chamber and opens when the oil is pushed into the cylinder. At this point, the suction ball within the chamber is forced shut and oil pressure builds in the cylinder. We manufacture hydraulic jacks according to customers' requirements and budget.
A compactor is a machine or mechanism which is engaged to minimize the size of waste material or soil through compaction. A trash compactor is commonly used by a home or business to reduce the volume of trash. Normally powered by hydraulics, compactors take many shapes and sizes. We manufacture compactors as per customers' need and budget.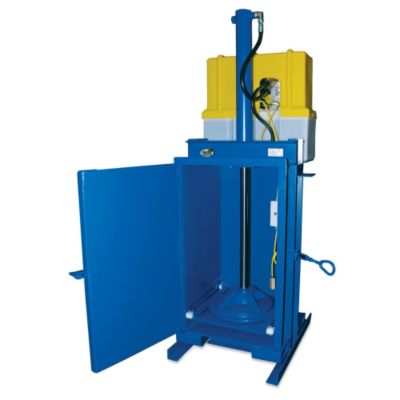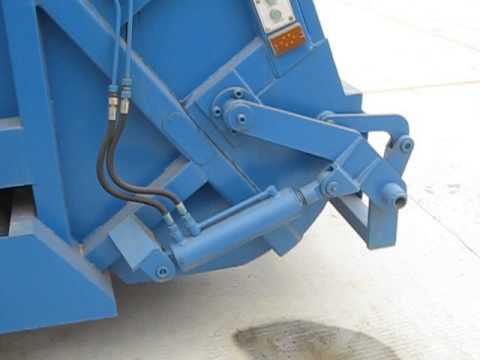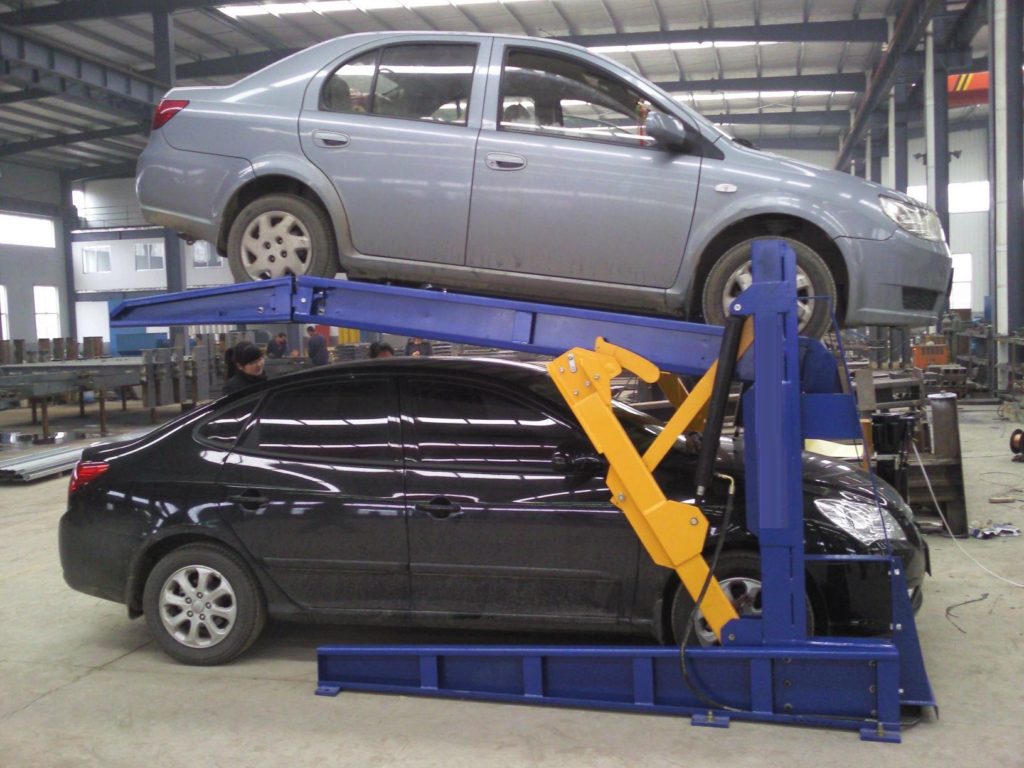 Hydraulic System and cylinder for Automated car parking system
A car parking system is a mechanical device that multiplies parking capacity inside a parking lot. Parking systems are generally powered by electric motors or hydraulic pumps that move vehicles into a storage position. Hydraulic or mechanical car lifters raise the vehicle to another level for proper storage. The vehicle can be transported vertically (up or down) and horizontally (left and right) at a vacant parking plot until the car is required again.
Need Help with Easier Industrial Hydraulic Solutions?